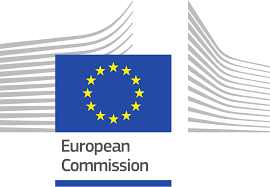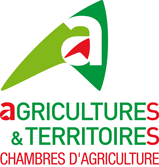 To communicate the ambition of the LANDMARK project to EU policy stakeholders and associated interested parties and to assess what are the grand challenges faced by EU policy into the future.
Are you getting what you want from land? Policy options for competing demands on soil functions.
The Landmark project team organised on Thursday 20th October 2016 from 9.00 to 16.00 this interactive workshop consultation for EU stakeholders on existing knowledge and requirements on land and soil across Europe on the premises of COPA-COGECA, Rue de Treves 61, Brussels, Belgium. This was the final event in a series of 32 workshops held in five EU LANDMARK partners countries between 2015 and 2016.
This workshop developed following the work is done in WP1 Stakeholder engagement: Harvesting existing knowledge ( by APCA, AGES, TEAGASC, CALS, UCPH), WP4 Functional Land Management ( by UA) and Pillar 3 across EU scale led by EC JRC.
LANDMARK team:
ARWYN JONES (EC JRC) Pillar 3 leader
RACHEL CREAMER (WUR) coordinator of the project, Pillar 2 leader and also ran four workshops in Ireland
SYLVAIN STUREL (APCA) & FRANCESCA BAMPA (WUR) who coordinated the 32 workshops and ran 12 workshops in France
JAN STAES (UA) WP4 Leader & DIRK VREBOS (UA) Pillar 3 postdoc
Task leaders involved in scoping each soil function: JAAP SCHRODER (WUR) for nutrient cycling, MICHIEL RUTGERS (RIVM) for habitat and biodiversity, TARU SANDÉN (AGES) for primary production and who run the six Austrian workshops, DAVID WALL (TEAGASC) for water purification and regulation, MARIE BENOIT (UNILASALLE-ESITPA) for habitat and biodiversity.
COPA-COGECA is one of the organizations within the LANDMARK Stakeholder Steering Committee and offered to host this workshop at his office facilities in Brussels.
The INVITATION LETTERs was sent beginning of September 2016 to 400 appointed selected stakeholder experts.
FINAL AGENDA available here
Workshop flier available here
Presentations:
Introduction, Arwyn Jones, European Commission JRC
Welcome by our host, Pekka Pesonen, Secretary General of COPA-COGECA
Introduction to the LANDMARK Project, Rachel Creamer, Wageningen University
Functional land management scenarios, Jan Staes, Antwerp University
Championing soil functions:
primary productivity, Taru Sanden (AGES)
nutrient cycling, Jaap Schroeder (WUR)
water purification & regulation, David Wall (TEAGASC)
carbon sequestration and climate regulation, Rachel Creamer (WUR)
habitat and biodiversity, Michiel Rutgers (RIVM)
EU present and future policy perspectives on soil functions:
MAES-Soil Pilot, Jacques DELSALLE (ENV)
Soil management in the Common Agricultural Policy, Annette SCHNEEGANS (AGRI)
Europe's transition to a low emission economy – the Land Use, Land-Use Change and Forestry (LULUCF) climate policy framework , Simon KAY (CLIMA)
Soil-water interaction, Jacques DELSALLE (ENV)
Farmers' and cooperatives perspective on European soil policy issues, Liisa PIETOLA (COPA-COGECA)
Soil from the land managers' point of view, Julianna NAGY (European Land Owners)